Corporate Gifts
We offer amazing corporate gift boxes for all events and occasions. Our team are on standby let us help you plan the best way forward.
Call us on: 1800 867 158
Enquire Now
Suitable for orders over 25 - 1,000+. Complete this form and submit your bulk gifts order. Full instructions inside.
ENQUIRE NOW
Christmas Catalogue
Suitable for 1-25 corporate gifts. Ready-made gift boxes and individual gifts for your event.+
VIEW CATALOGUE
Bulk Order Form
Suitable for orders over 25 - 1,000+. Complete this form and submit your bulk gifts order. Full instructions inside.
DOWNLOAD FORM
Australian Made

Sustainable Packaging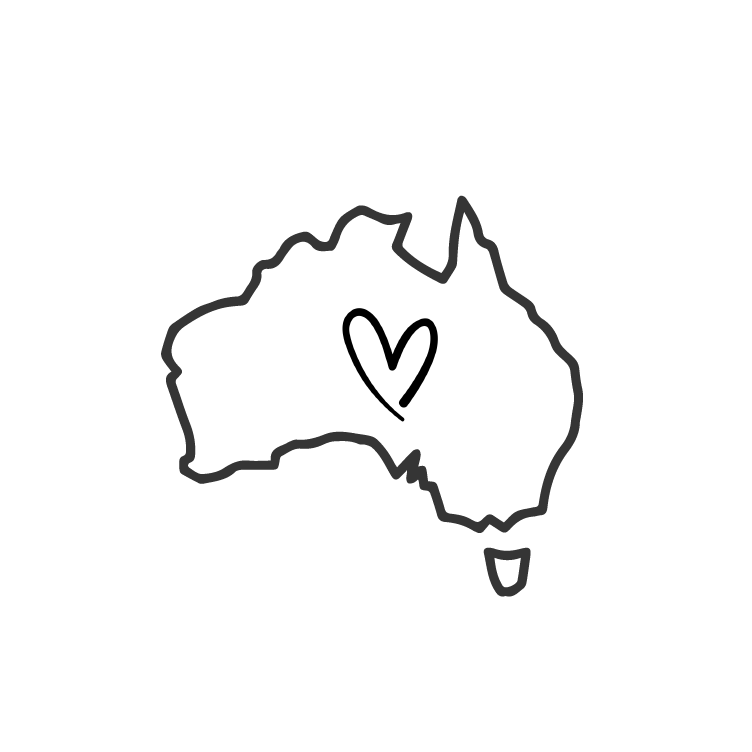 Celebrating Australian Craftsmanship
With grassroots in regional Australia, we work closely with Australian artisans to bring you high-quality and unique corporate gifts that will delight your recipients, leaving them feeling valued and appreciated. All you have to do is keep it personal and we'll take care of the rest.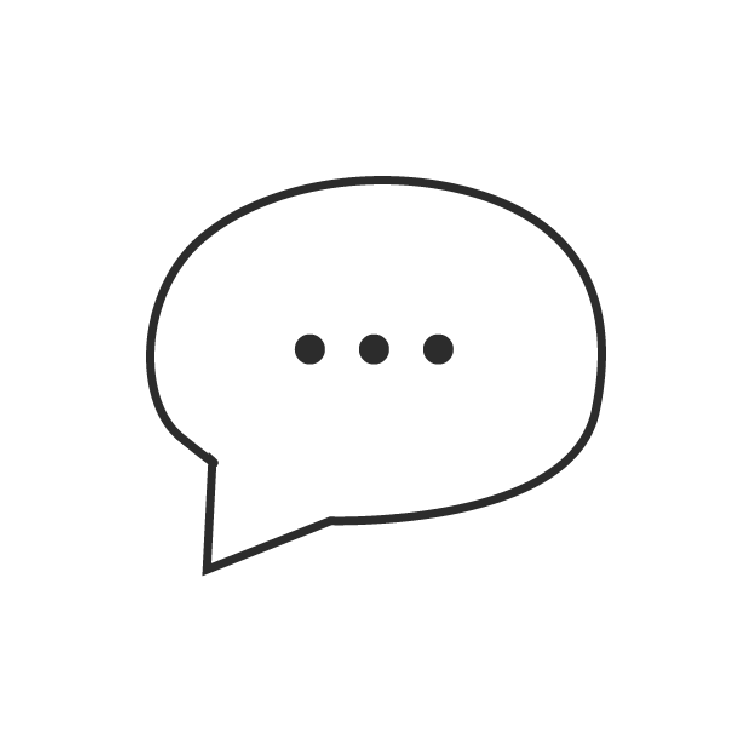 Personalised Consultation
We offer a complimentary corporate gift consultation to discover your specific objectives, insights and budget. Then we provide our expert corporate gift advice plus a range of meaningful, tailor-made gift ideas that align with your brand and occasion.
Build Lasting Connections
Thoughtful, memorable corporate gifts leave a wonderful impression. By connecting with your clients or employees on such a personal level, you'll build meaningful relationships - energising and strengthening your business connections and workplace culture.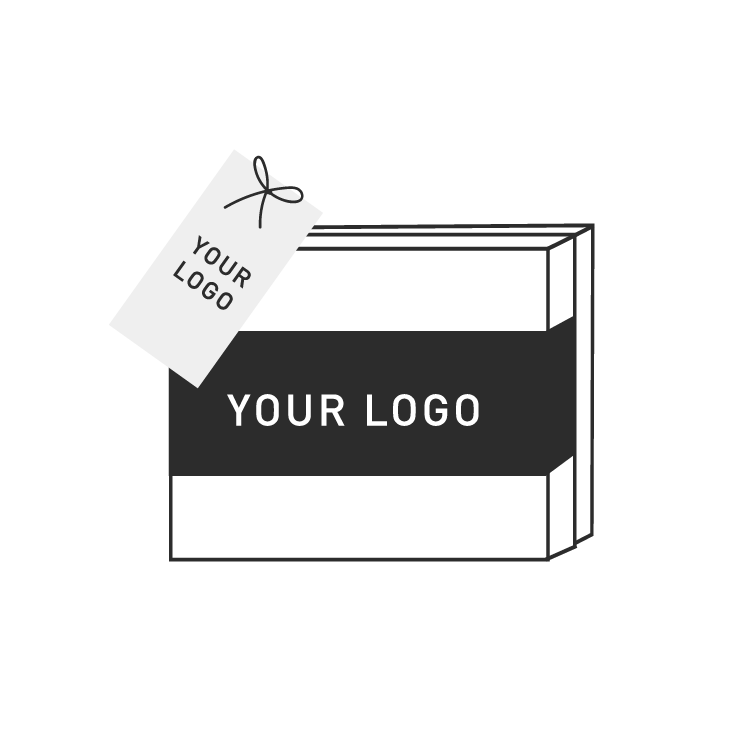 Customisation
Custom corporate gift solutions at any scale. Presentation matters and we make your recipient's unboxing experience unforgettable. We'll use our beautiful eco-friendly gift packaging or completely customise your corporate gifts by putting your own branding front and centre with our corporate brand gift packaging customisation service.
Some Of Our Valued Corporate Clients
Find what you're looking for in our most popular collections.
WE ARE CORPORATE BRANDING EXPERTS.
Talk to us about our corporate gifting services today!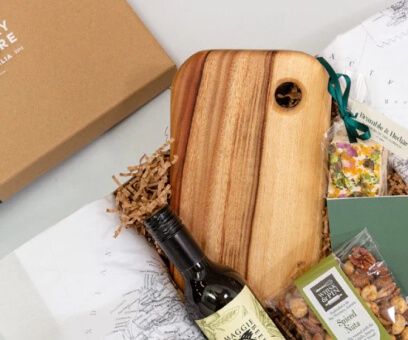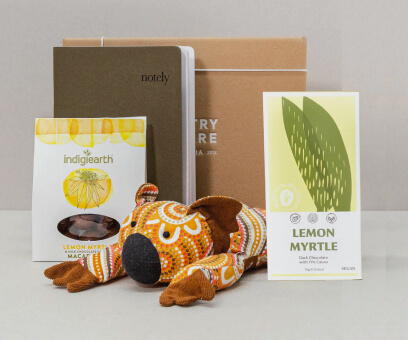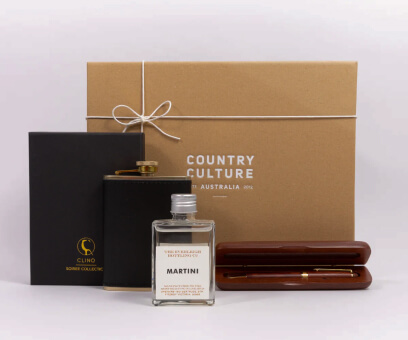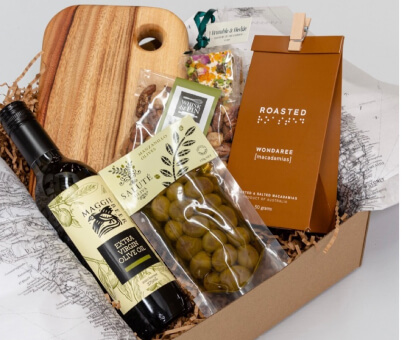 Customise + Personalise
Our in-house corporate gift curators & designers can help you personalise the perfect giftbox.
1. Consultation
Our expert corporate gift specialists listen to your brief and get to understand your brand values. Our minds are ticking away as you speak, coming up with exciting ideas.
2. Curation
We collaborate with trusted artisans from our vast locally sourced, and Australian-made products to find the perfect locally sourced gifts, perfectly matched to your gift specifications.
3. Personalisation
Next, choose our quality, eco friendly, 100% recyclable packaging or work with our in house design team . You also have an option to include your logo to complete the experience.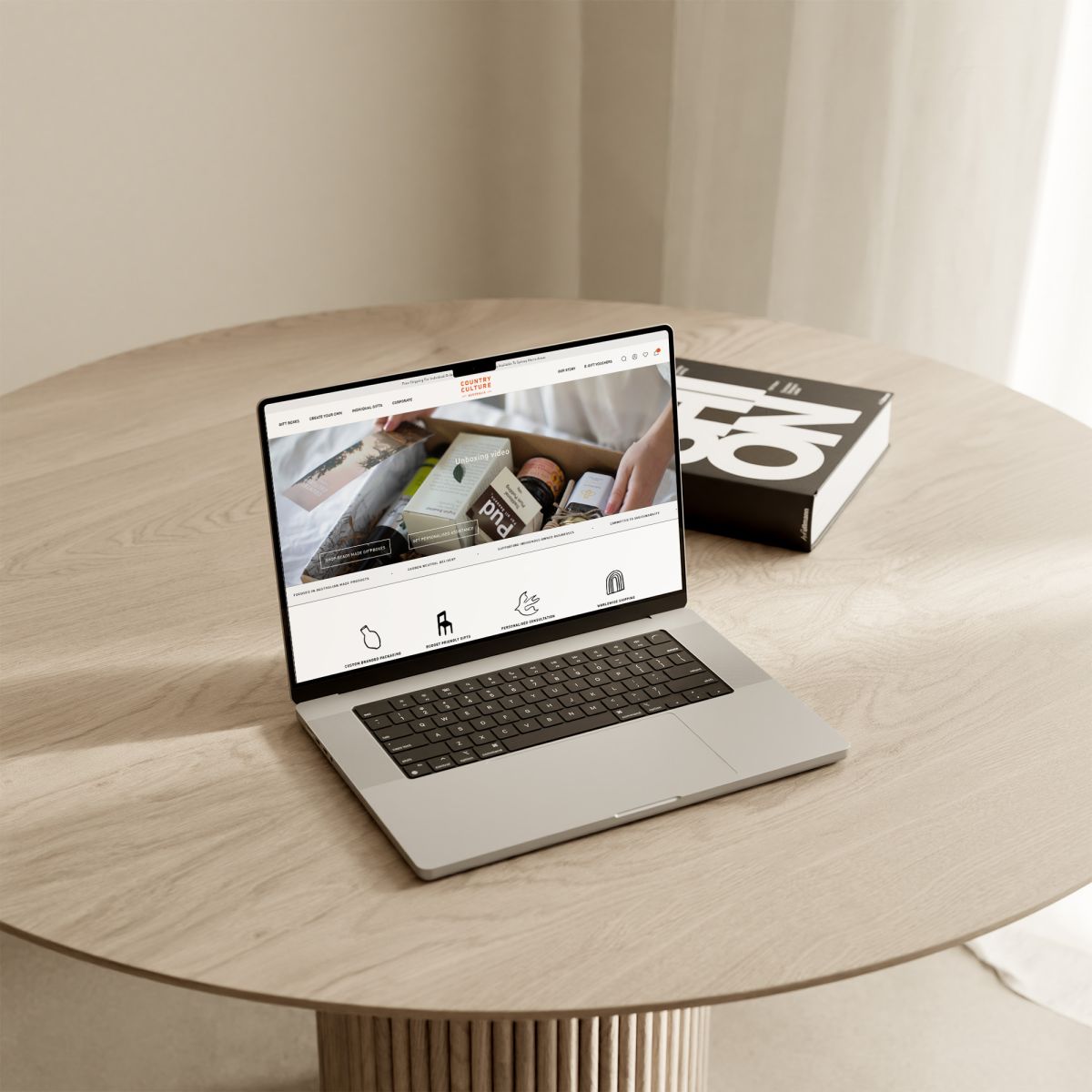 Your corporate ordering, simplified
Introducing our brand-new Country culture Custom Portal! At Country culture, we understand the importance of making corporate ordering a breeze. That's why we have developed a Corporate Ordering Platform tailored specifically to our corporate clients.
With the Country culture Custom Portal, we've made it easier than ever to add your logo, order products, and streamline your corporate gifting experience. Say goodbye to time-consuming tasks and hello to a seamless and efficient ordering system that caters to your unique needs.
Experience the Ease of our Custom Portal:
Streamline your ordering process to improve efficiency
Simplify your ordering process for enhanced efficiency
Save valuable time by accessing everything in one place, including seamless logo branding
Effortlessly create, save, and share orders for convenient review
Access exclusive discounts and promotions for corporate clients
ENQUIRE NOW
CONTACT US
Corporate Enquiry Form
Thank you for your interest in our corporate gifting solutions. Our experienced corporate team is ready to get you started and is dedicated to your success. Please complete this form and we'll be in touch soon.